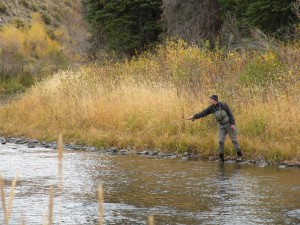 Based in Longmont, CO, Jordan Woodworking offers custom woodworking services.  Our current (November 2021) product offering is limited to cabinetry and cabinet door orders and smaller scale custom moldings and millwork.  We exclusively offer interior carpentry and finished interior wood products for residences in Boulder County and surrounding areas.  If your project is a larger remodel, new construction, and commercial projects, we would be happy to consult with your general contractor or refer you to one of the contractors we serve.
Custom Cabinetry for Your Home: From Concept to Reality
Have a design concept in mind for your current kitchen or bath, but can't quite find the right parts in the stores? You can trust Jordan Woodworking to design and execute your custom woodworking project.  We have established relationships with cabinet parts suppliers and manufacturers throughout the United states, and we can deliver parts ready for paint or stain and clear coat or pre-finished at the factory.  Our installation services at this time (November 2021) are limited to serving general contractors or DIY homeowners.
We are committed to woodworking and to exploring its beauty and its appropriate application in the world. We're passionate about our work and we integrate traditional joinery with modern materials and techniques.
Custom Woodworking Workshop in Longmont, CO
Jordan Woodworking is a fully equipped workshop in Longmont, Colorado.  With cabinetry as our primary service, the workshop serves as an extension of our product and design offerings.  While we cannot receive walk-in shoppers, we're happy to schedule an appointment.  Please see our contact page for more information.
Contact Jordan Woodworking in Boulder County
If you're thinking of adding custom woodwork to your home, we would love to talk with you! While we're based out of Longmont, CO, Jordan Woodworking services for residences in Boulder County.
With a wide range of custom woodworking services including custom cabinets (such as kitchen cabinets and bathroom cabinets), molding and millwork, and more, we're sure we can collaborate with you to build your dream home interior. Contact us today by email at info@jordanwoodworking.com or by phone at (303) 641-5857.