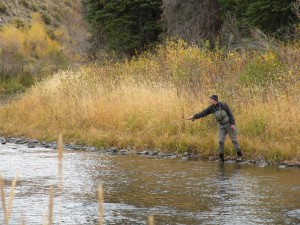 Based in Longmont, CO, Jordan Woodworking offers custom woodworking services, including  high end furniture, custom cabinets, moulding and millwork, and much more.
Custom Woodworking for Your Home: From Concept to Reality
Have a design concept in mind for your home interiors, but can't quite find the right parts in the stores? You can trust Jordan Woodworking to design and execute your custom woodworking project from conception to installation.
Examples of our work range from curved handrails and staircases, arches, carvings, special doors and windows. Together, our team at Jordan Woodworking has a combined 55+ years of experience with high end and custom cabinetry. We are committed to woodworking and to exploring its beauty and its appropriate application in the world. We're passionate about our work and we integrate traditional joinery with modern materials and techniques. Plus, we provide our clients with sources of locally, sustainably harvested woods, and we can work with exotic tropical hardwoods.
Custom Woodworking Workshop in Longmont, CO
Jordan Woodworking is a fully equipped workshop in Longmont, Colorado.  With installation as our primary service, the workshop allows us to limit the impact on our client's homes during construction and installation. We work virtually dust-free with the latest technology in power tools. Health is a big concern for us as we prefer to apply the least toxic finishes – much of which are easily done in our workshop without outsourcing. However, we also work with one of the best finishers in Boulder County who provides the highest quality conversion varnish and lacquer finishes.
Contact Jordan Woodworking in Boulder County
If you're thinking of adding custom woodwork to your home, we would love to talk with you! While we're based out of Longmont, CO, Jordan Woodworking services clients' homes in Boulder, Denver, Louisville, Superior, and beyond.
With a wide range of custom woodworking services including high end furniture, custom cabinets (such as kitchen cabinets and bathroom cabinets), molding and millwork, and more, we're sure we can collaborate with you to build your dream home interior. Contact us today by email at info@jordanwoodworking.com or by phone at (303) 641-5857.